1 Jul 2023
Two poems I pushed out to social media in June, but didn't to post them on this blog at the time due to tie pressures, but here they are in a double bill!
The first one was "The Gigolo", which is a homage to Julia Donaldson's "The Gruffalo", where the pretty brown mouse fabricates a Gigolo to scare off a sleazy, predatory fox.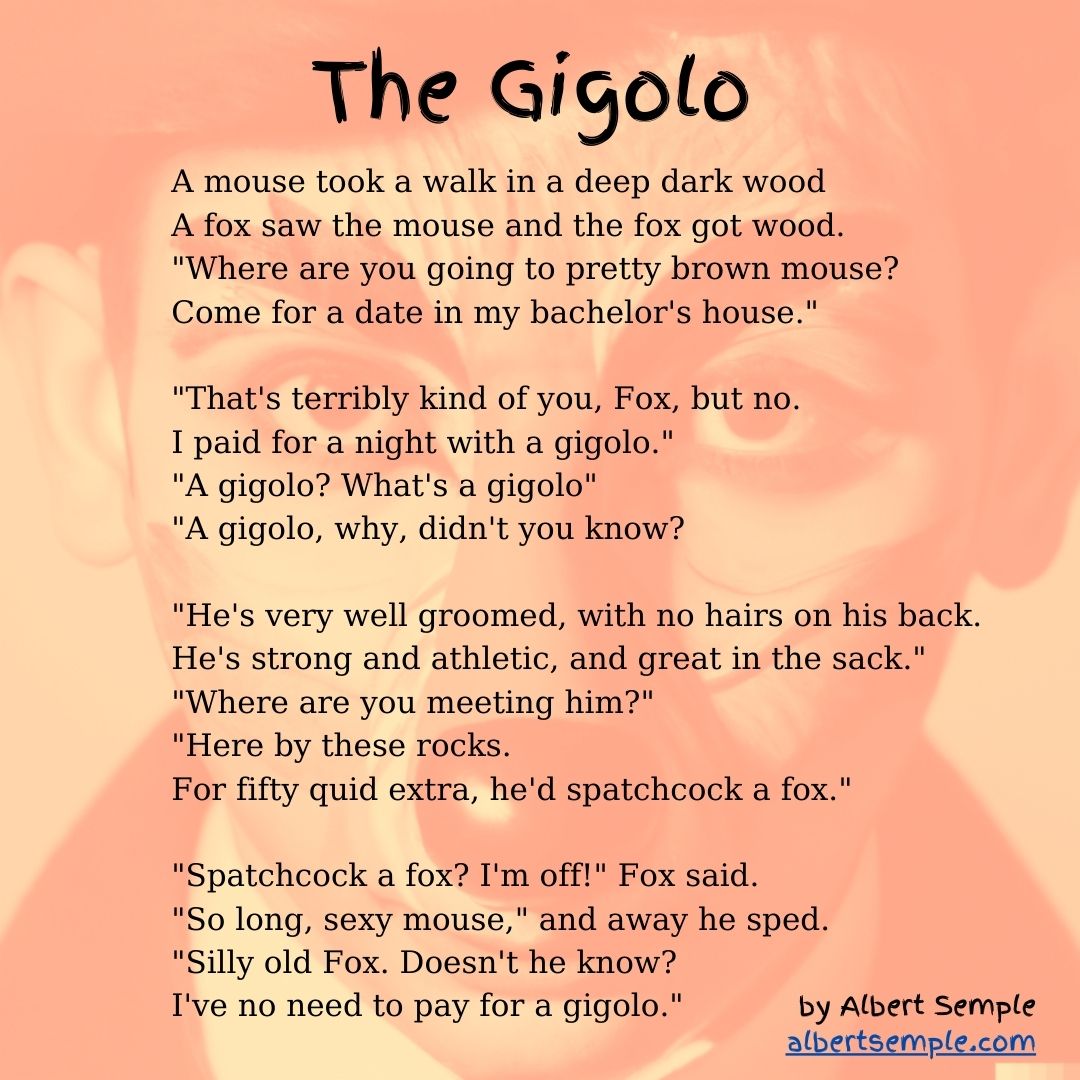 The second was my Pride poem for 2023, describing a happy encounter on a gay night out. It's a tribute to "We're Going on a Bear Hunt" by Michael Rosen.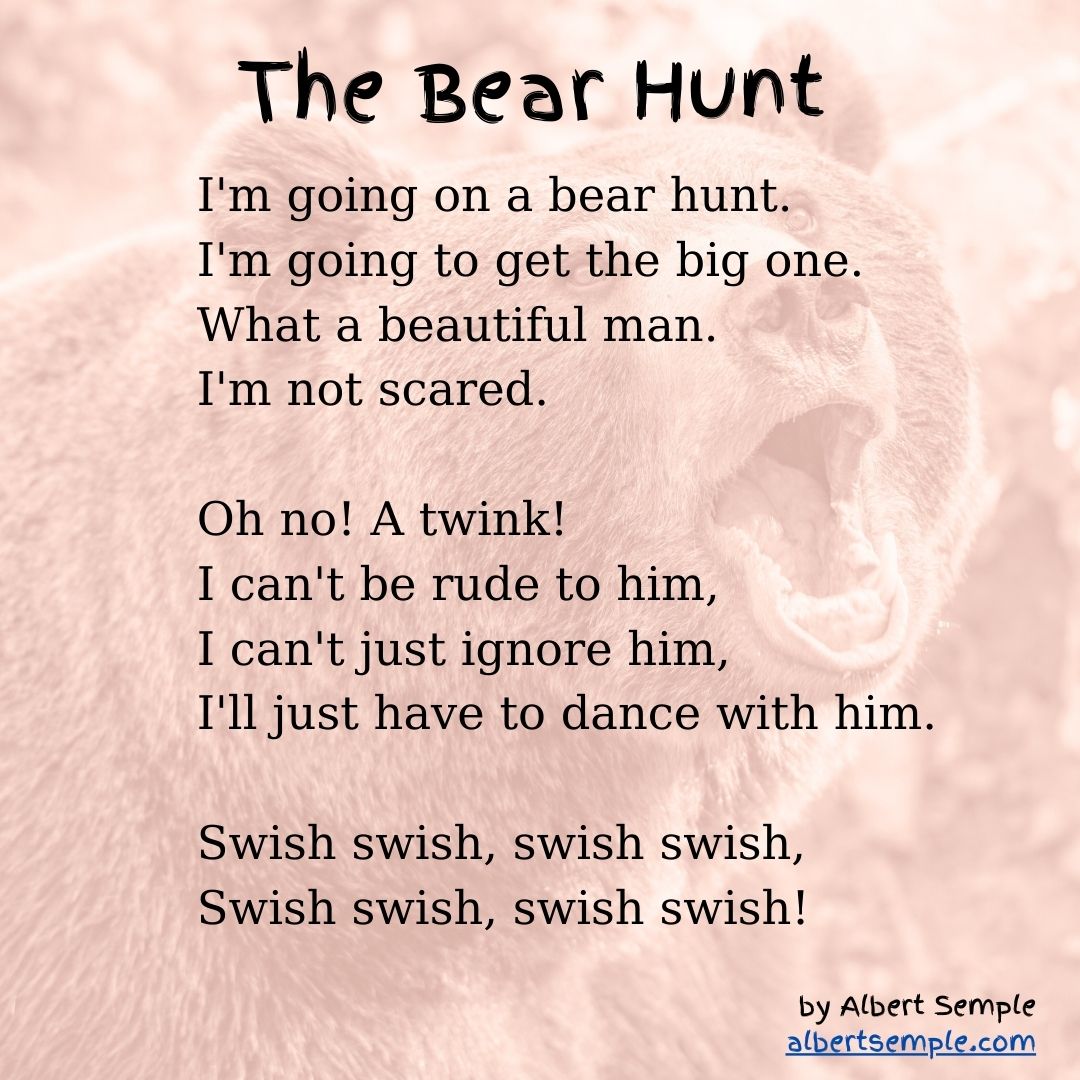 < < Previous Post: 2 Jun 2023